Providing expertise in toxicology and environmental risk assessment.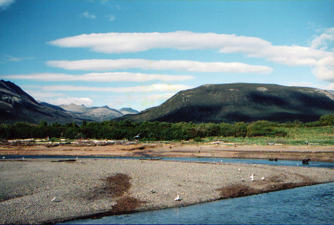 Gary Pascoe, principal owner, provides extensive experience in the evaluation of human health and ecological risks related to contaminated sites, proposed industrial developments, discharge permit applications, and pesticide management. Pascoe Environmental Consulting works with industries in petroleum, cement, energy, and chemical waste; marine and freshwater ports; law and consulting firms; and municipal and federal agencies as property owners or health advisors. Risk-based decisions that help clients solve public health and environmental problems have been successfully assisted under the guidelines of state and federal agencies nationwide. Pascoe Environmental Consulting is a sole proprietor business in the State of Washington. Pascoe Environmental Consulting also provides risk assessment expertise to contaminated wetland projects in Louisiana through partnering in a wildlife ecotoxicology enterprise.
Download Gary Pascoe's Curriculum Vitae (PDF)
Pascoe Environmental Consulting brings a reputation for responsiveness, technical excellence and partnering skills to client projects and team arrangements.